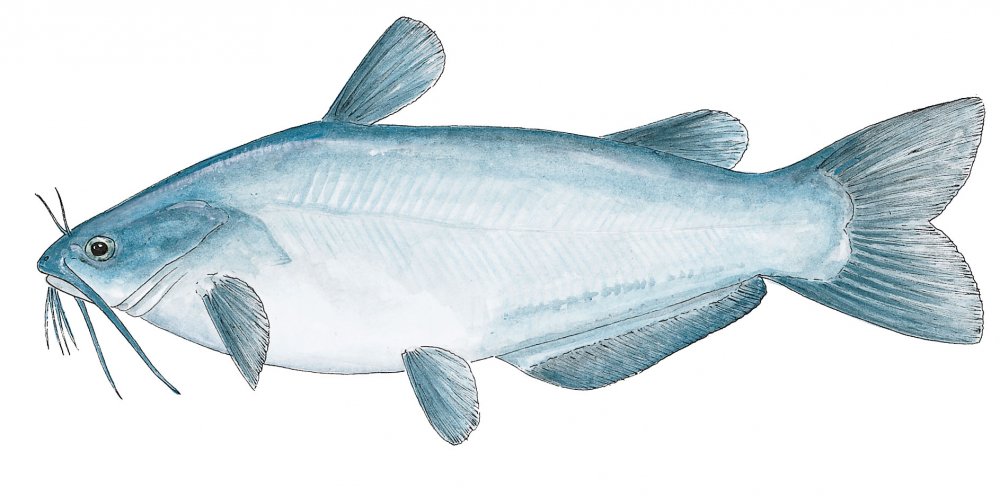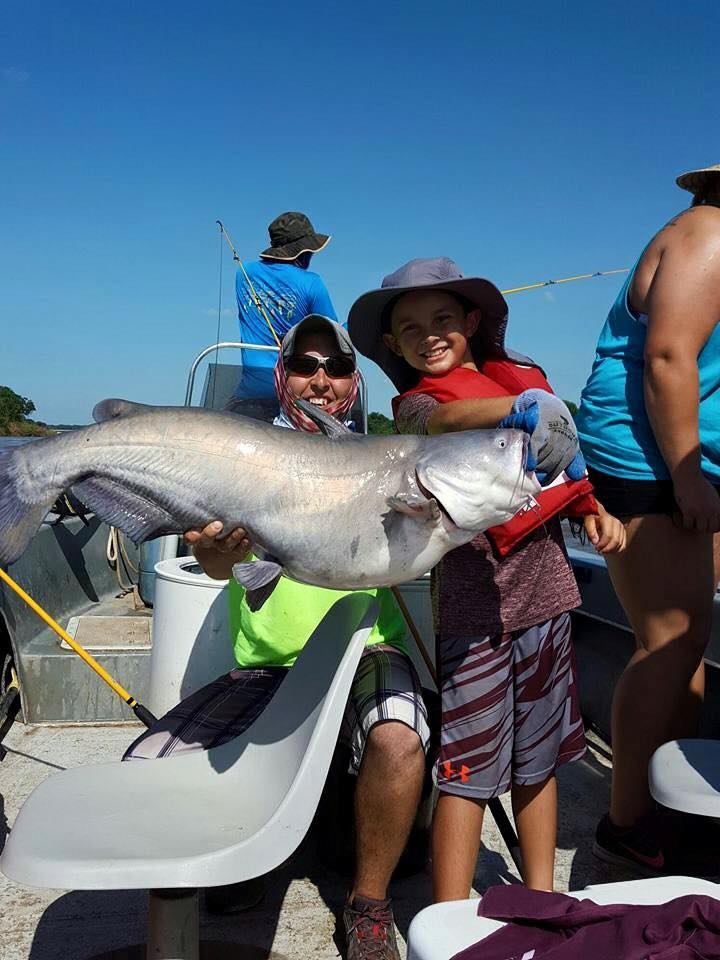 Lake Tawakoni Texas Fishing
Lake Tawakoni Fishing Guide
We target Trophy Blue Catfish on Lake Tawakoni from November to March!  Big Blue Catfish start to roam the flats chasing large gizzard shad on Lake Tawakoni when the weather cools in November!  We will meet at Anchor Inn Marina early in the morning and start our adventure.  Rods, Reels, and the boat will be rigged and ready to go, you should be too!  I will have fresh bait prepared and the hunt will begin.  Putting a Trophy Blue Catfish in the net is not easy, so these trips can last for eight hours.  Please dress for the weather and bring drinks and snacks to last the day.  We DO NOT KEEP Blue Catfish over 15 lbs!  This keeps Big Blue Catfish making more Trophy Blue Catfish!  Once the trip is over we will return to Anchor Inn Marina and I will clean, fillet, and bag your catch.
Lake Tawakoni Texas Fishing
Tawakoni Fishing is exciting and fun!  Lake Tawakoni is located in Van Zandt, Rains, and Hunt counties! Lake Tawakoni is near Wills Point Texas and Tawakoni Texas, both East and West!  This East Texas Jewel is 15 miles southeast of Greenville on Caddo Creek and the South Fork and Cowleech Fork of the Sabine River.  Tawakoni has 37,879 surface area acres and a maximum depth of 70 feet, and was impounded in 1960.
Lake Tawakoni Fish Species
Striped bass, hybrid striped bass and white bass are vital to the local economy, providing excellent fisheries especially in the lake's open water areas. Striped and hybrid bass are stocked annually by TPWD to maintain the fisheries. Channel and blue catfish are abundant, along with limited numbers of flathead catfish.  Lake Texoma Catfish Guide has fished Tawakoni for years and knows where the big Blue Catfish and Striper live!  Come join us on this famous East Texas lake today!  Don't forget to like us on FaceBook!
Predominant Fish Species
Striped & hybrid striped bass
White bass
Catfish
Crappie
Largemouth bass
Fishing Regulations for Tawakoni
White, striped and yellow bass; for striped and hybrid striped bass, minimum length limit = 18 inches and daily bag limit = 5 in any combination. For white bass, minimum length = 10 inches and daily bag is 25. There are no bag or size limits for yellow bass.
Catfish;  for blue and channel catfish, no minimum length limit; daily bag limit = 25 fish in any combination. Of the 25-fish bag, no more than seven can be 20 inches or longer, and no more than two of those can be 30 inches or longer. For flathead catfish, minimum length = 18 inches and daily bag = 5 fish.  Please find more Recreational Fishing & Hunting Regulations for Lake Tawakoni in this link!
Please note you will need a valid Texas Fishing License to enjoy a Blue Catfish Trip with Captain Daniel Armstrong!  You can buy a Texas Fishing License online or at your local Walmart!
Lake Tawakoni Fishing Tips
Catfishing is one of Lake Tawakoni's sure bets. Anglers use a range of baits including cut bait, shrimp, liver, stink baits and earthworms. Techniques include drift fishing, bank fishing, and trotlining. Catches of trophy blue catfish, especially during winter months are fairly common. Largemouth bass anglers should concentrate their efforts around available cover such as piers, boat houses, vegetation and trees along the shoreline. Peak times for fishing include spring for spawning fish and fall for schooling fish. Spawning fish are frequently caught using spinnerbaits, plastic worms, and jigs. Schooling fish can be caught using crankbaits, spinnerbaits and topwater lures.
In spring and summer, surfacing schools of striped bass, hybrid stripers and white basscan be caught using slabs, spoons, shad-bodied grubs, and topwater baits. Seagulls are attracted when schooling fish chase bait fish to the surface. Early morning, dusk, and overcast days are good times to find these schooling fish. When there is no surface activity, anglers should try vertical jigging slabs or spoons off the bottom or trolling major points using lipless crankbaits, sassy shads and roadrunners. In addition, live shad are used by many anglers to catch hybrids and stripers. Crappie fishing is often concentrated near bridge pilings, submerged trees and brush piles in late spring and fall.
Pictures of Blue Catfish
We love to create memories of a lifetime, one Lake Tawakoni Blue Catfish Trip at a time!  The only thing better than putting a Trophy Blue Catfish in the net, is several pictures of big Blue Catfish with our happy customers!  We enjoy sending our happy customers digital pictures of big Blue Catfish and like to post them on Social Media!  There are lots of outfitters on Lake Tawakoni, thanks for choosing Captain Daniel Armstrong!  If you wish to stay the night  or two here are some Lake Tawakoni Lodging options!  
Lake Tawakoni Cabins
Lake Tawakoni Camping
Tawakoni Fishing
Book your Blue Catfish Guide Trip on lake Tawakoni with Captain Daniel Armstrong